So, not only am I a world class violinist and in-demand private teacher, but I also design and sell stuff through a print-on-demand company called Zazzle.  I design lots of gifts, clothes, and other fun merchandise and get a small commission when people buy them.  Zazzle takes care of the production and website, and I upload the images and make the products with their online design tool.  It's a pretty cool deal and real money can be made depending on how much effort you want to put into it.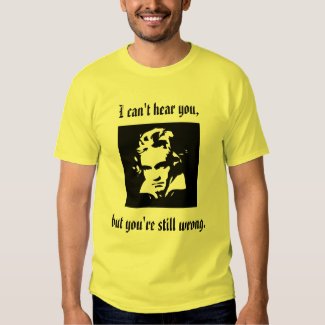 Beethoven Attitude T-shirt
by
ChordsAndStrings
Create
cheap custom t-shirts
at Zazzle
The name of my store is
Chords and Strings
and I have about 200 different products using graphic designs and funny slogans that I created.  I don't spend nearly as much time designing as I should, but when I have put in some serious time, I have definitely seen an uptick in sales.  You see, not only do you have to be a good designer, you also have to be a great online marketer and have a great niche store.  When I have buckled down and done some marketing over the course of a few weeks, I always see some sales out of it.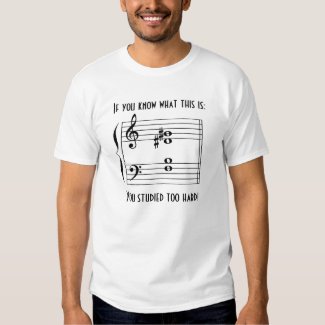 Tristan Chord Men's T-Shirt
by
ChordsAndStrings
Find more Classical T-Shirts at
Zazzle
So if you like what you see, hop by my store and check out some of the products there.  I do mostly music-related gifts (duh) but I also do a lot of travel items like postcards (my best sellers), posters, and magnets.